We know that a majority of people put off coming to the dentist because they're afraid of a painful and uncomfortable experience. We understand that dental anxiety affects a large part of our society. We truly care about you and want you to have a healthy smile, so we invested in The Wand® STA (single tooth anesthesia) anesthesia device in every one of our treatment rooms.
The Wand STA All Injection System
The syringe… you know that dreaded and painful needle doctors poke you with? Well not at Integrity Family Dentistry! The Wand STA provides a computer regulated anesthetic flow for immediate and pain free injection. This cutting edge device is extremely accurate, which means no more collateral numbness in half your face. This also means you will leave the dentist chair without having felt any pain at all. You read that right, completely pain free dentistry!
No pain at all, even while applying the anesthesia!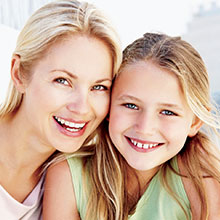 Gentle Dental Care
We don't stop being fully aware of your comfort after we apply the anesthetics either. We go above and beyond to ensure your time with us is relaxing and comfortable. From the time you step in the door to the time you leave we cover all your needs with complete, gentle and comprehensive dental care.
The pain free dental work isn't all that we care about. We supply TVs in every room, candles and aromatherapy to help you relax, and refreshments to keep you happy. The care that we supply is gentle yet thorough. We want you to look forward to your next appointment, not dread it! Your time spent with us will be pleasant through and through.