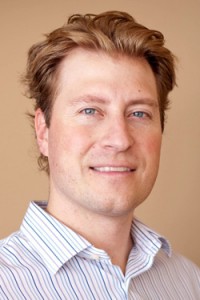 Dr. Jeremy Segrist was born and raised in Alliance, Nebraska. After completing his undergraduate studies at the University of Nebraska–Lincoln, he went on to earn his DDS degree from the UNL College of Dentistry. Dr. Segrist and his family moved to the Omaha area in 2004. Having grown up in a small town himself, he has a great appreciation for living in Elkhorn and taking care of his community.
Dr. Segrist enjoys all aspects of dentistry, from routine check-ups to dentures. He stays up-to-date on the latest advancements in dental treatments and technology by attending numerous CE courses and seminars each year. His extensive CE training in occlusion (how teeth fit together) allows him to provide more conservative care. He received the Benton Kutler Dental Provider of the Year Award in 2004 for providing charitable dentistry to patients in need through the Hope Medical Outreach program. Dr. Segrist has been named a "Shining Star" several times for his continued efforts with the program. He is a member of the Western Douglas County Chamber of Commerce, and he is a founding member of Opt-In Dental Advantage, a program dedicated to advocating for positive doctor-patient relationships.
Dr. Segrist has three children: daughter Jaylee, who is 23, daughter Lauren, age 12, and son Blake, age 10. When he's not in the office, Dr. Segrist enjoys being outdoors, whether he's golfing, fishing, hunting, camping, or playing tennis.